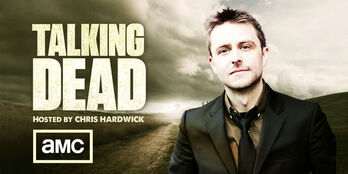 The Talking Dead is an American Talk Show on AMC . It airs right after every new episode of the Walking Dead. With host, Chris Hardwick, and special guest stars, they talk to eachother about the last episode and go in depth to explain the mysteries behind it. 
Ad blocker interference detected!
Wikia is a free-to-use site that makes money from advertising. We have a modified experience for viewers using ad blockers

Wikia is not accessible if you've made further modifications. Remove the custom ad blocker rule(s) and the page will load as expected.